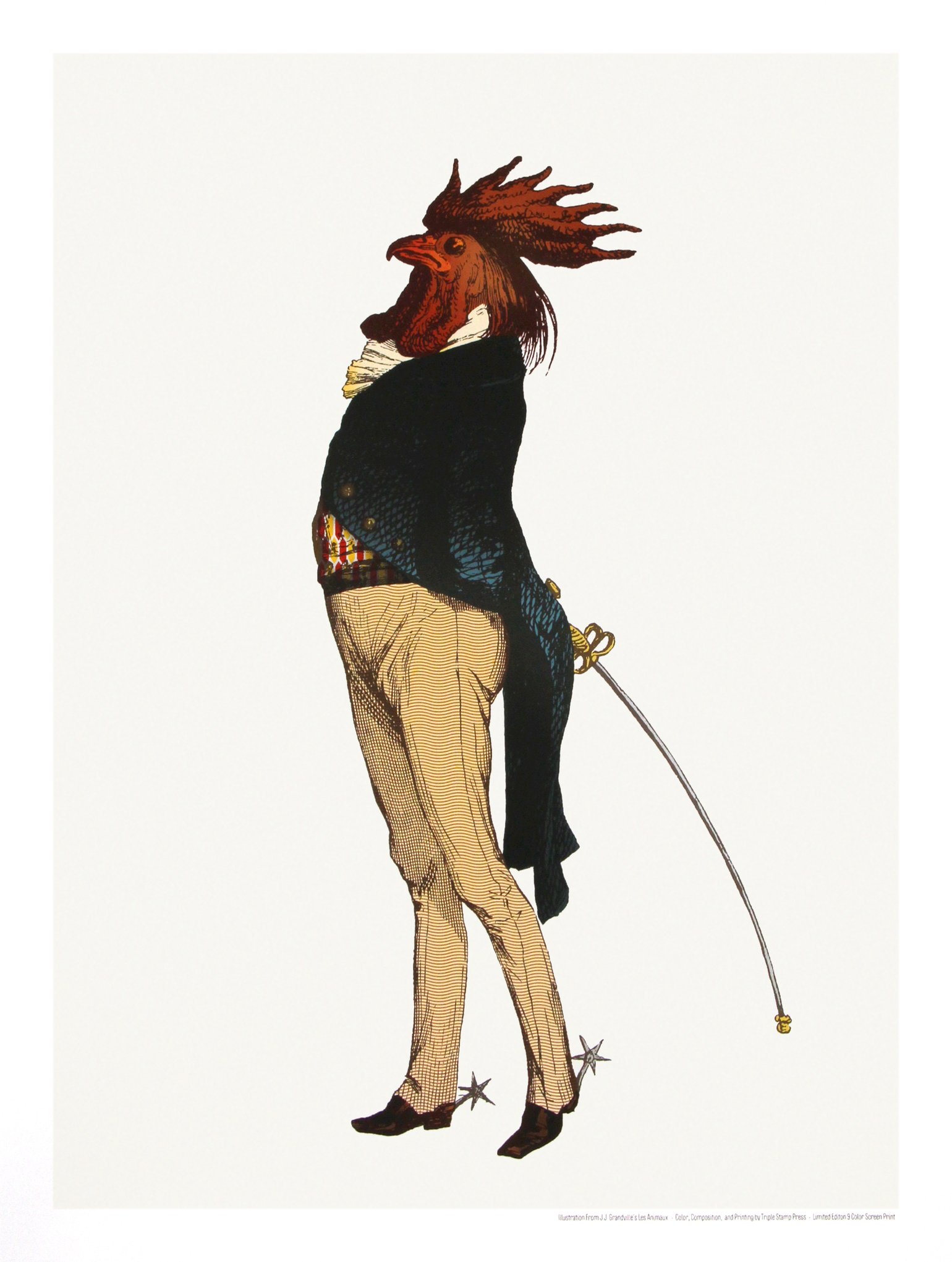 The Duelist // The Grandville Series
$

100.00
---
"The Duelist" - Illustration by J.J. Grandville
18x24 in. // 10 color serigraph // edition of 50
Well-suited companion prints are The Army Pensioner, and The Son.
The Grandville Series celebrates the art of nineteenth-century illustrator J.J. Grandville in an exercise of complex screen printing. Each limited-edition serigraph isolates elements from Grandville's single-color drawings, removing them from their nineteenth-century context to display them in a new world of color.
Jean-Ignace-Isidore Gerard (1803-1847), aka "J.J. Grandville." Illustrations from 'Scenes de la vie privee et publique des animaux,' also known as 'Les Animaux' (1840-1842).
---